DEDICATED TO
PAINTS & COATINGS
DEVELOPMENT
Specialized in Hi-End Industrial Products
---
We've started as a producer of high quality products for metal protection in extreme environments and we stayed on this path since the beginning. Our formulas only got better over the years.
Commercial & DIY Assortment
---
We used our knowledge and eperience from industrial sector and produced a wide range of commercial products with a competitive edge.
Consistent Quality, Short Delivery and Big Warehouse Stock
---
Continuous product tests and controls  allow us to obtain and keep very high quality production standards. With constant investments in latest machines and production process, delivery times have been shorten to minimum.
42 Years of Experience
---
Our company was founded in 1980 in Verona by Mr. Grigoletto Roberto, father of the current managing director Arturo.
The entrepreneurial skills and tireless industriousness of Mr. Grigoletto allowed the company to quickly establish itself as a leader in industrial metal protection by initially operating in Veneto, Trentino Alto Adige and Friuli Venezia Giulia.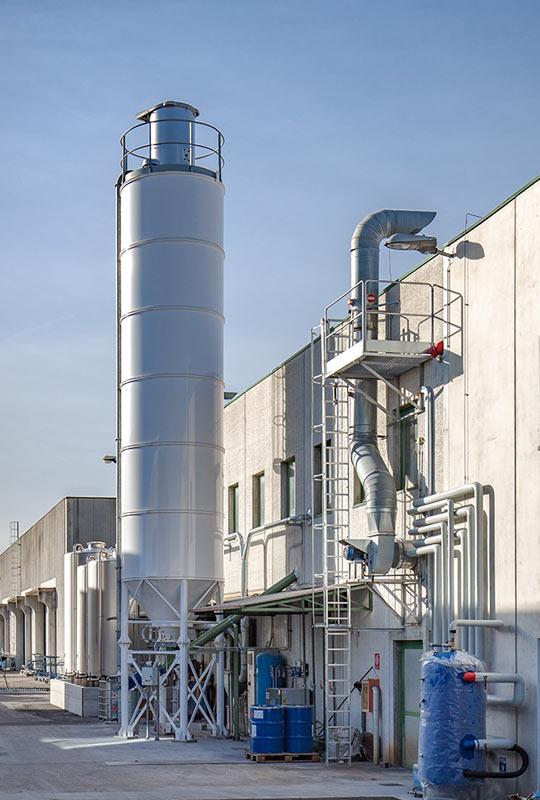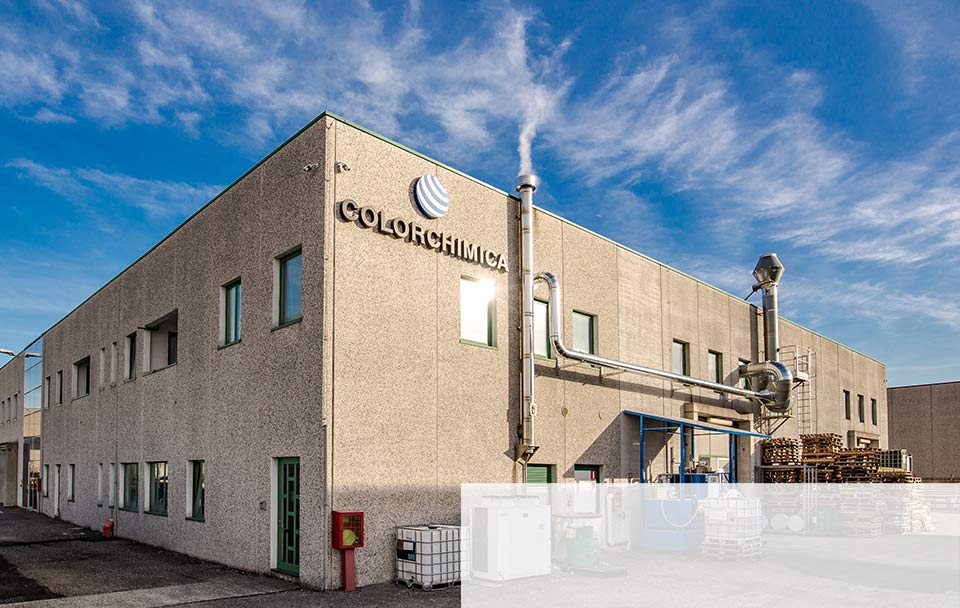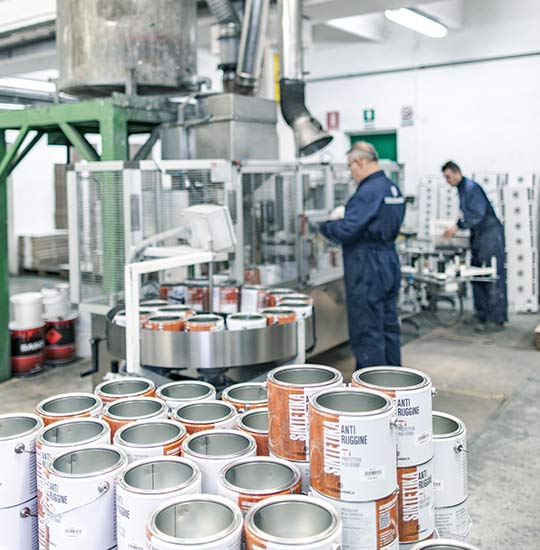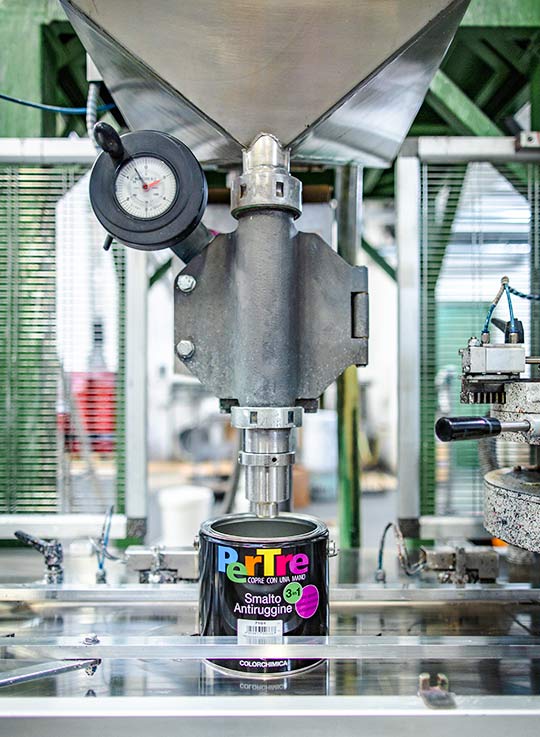 Production facilities: 1.300m²
Investments in 2019:
1.000.000 EUR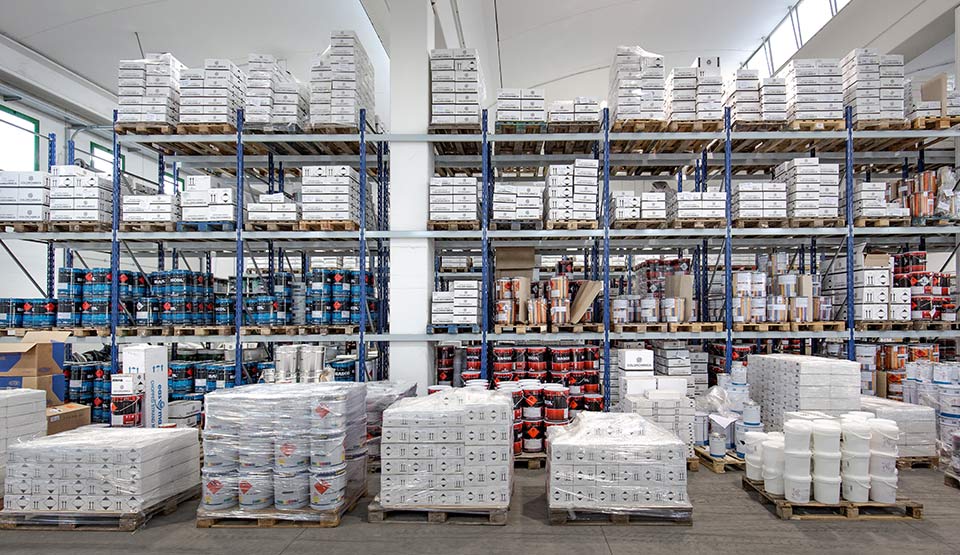 180.000 liters of final products in stock.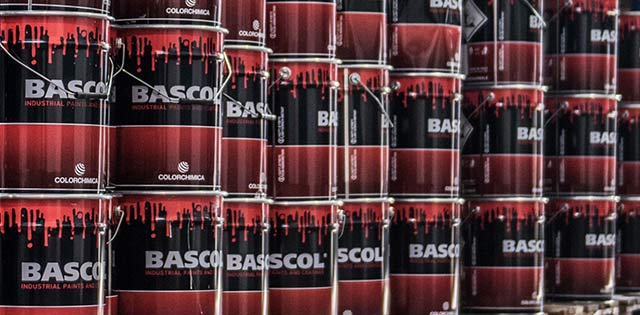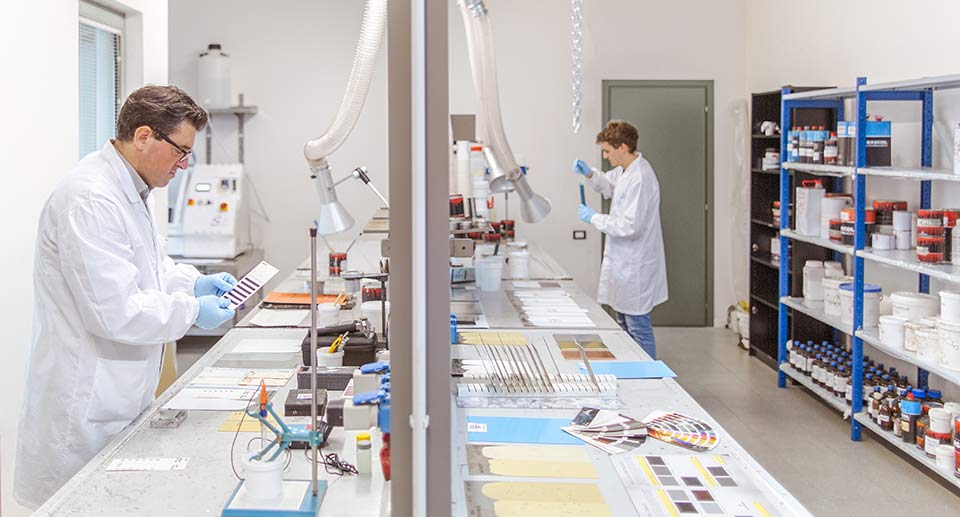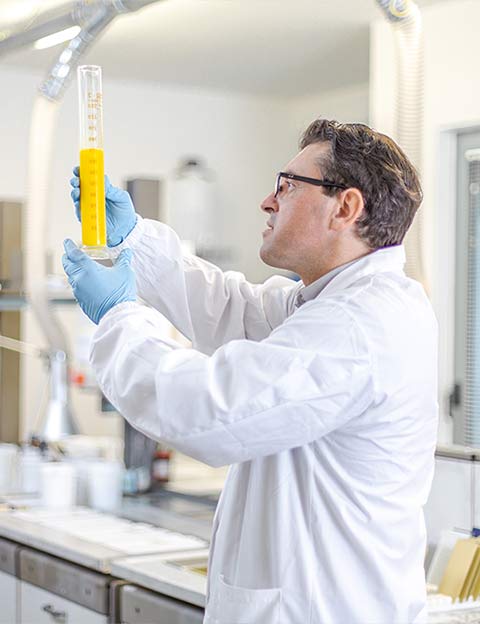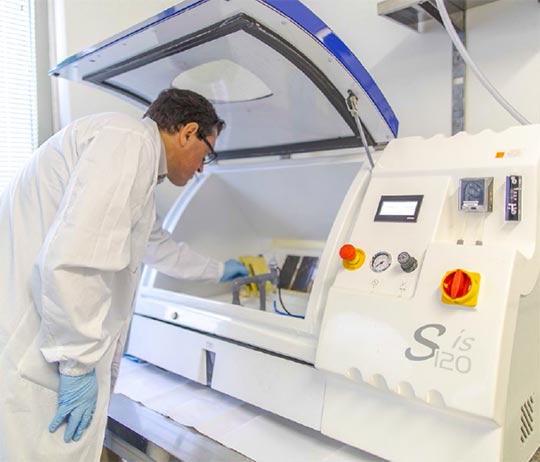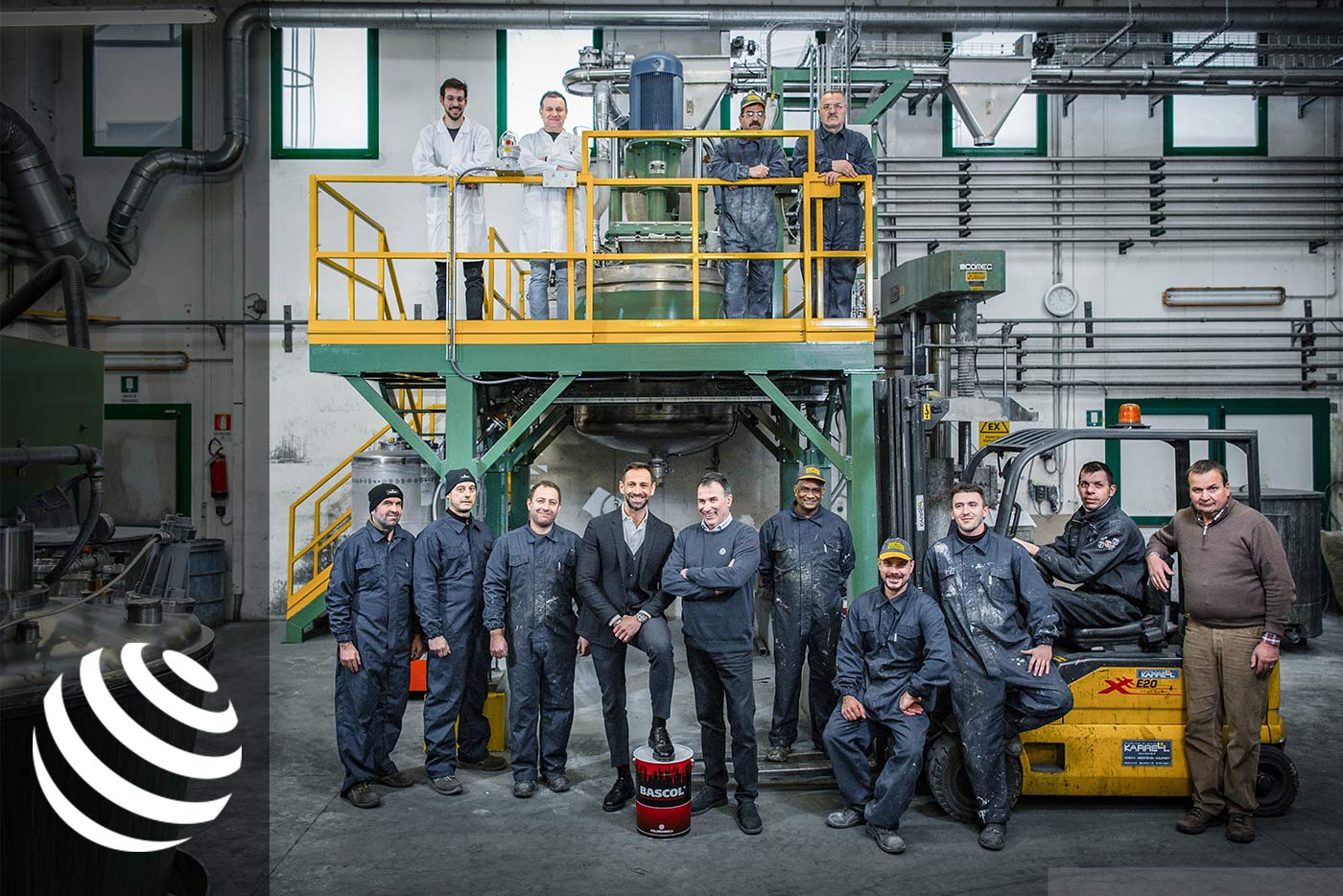 1980
Colorchimica started as a factory producing mainly paints and varnishes for the industrial protection of metal surfaces.
The entrepreneurial skills and tireless effort of its founder, Mr. Grigoletto established the foundation of what Colorchimica represents today.
1996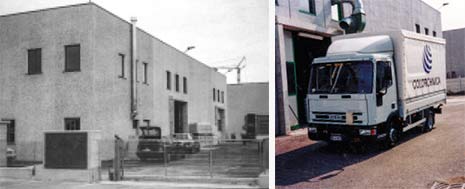 The company moved to the new headquarters in via Meucci – a 1500 square meters building with offices, laboratory, production area and storage for resins, solvents and raw materials.
2004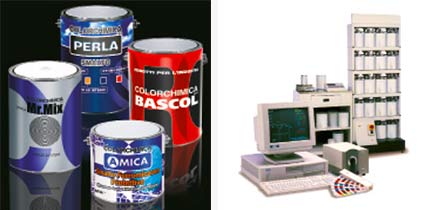 Thanks to the fundamental technical support from one extraordinary expert with lifetime experience in the chemical sector, the company began with production of a solvent-based coloring pastes for tinting systems used in retail sector.
2005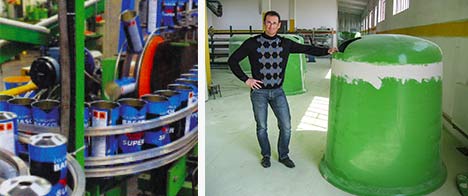 The year 2005 was the year of participations in several national and international tradeshows, with the final goal of making the completely new range of products for Italian market and customers abroad.
2009

The project for a new expansion began in 2009, with the addition of 2500 square meters of covered warehouse and new offices.
2010
Following the global crisis that hit the industry, we quickly adapted and set new goals to diversify our production by designing new product lines for retail and DIY (do-it-yourself) sector. Using the know-how acquired in the professional field, we've created one of our best selling products – PERTRE 3in1 anti-corrosion enamel.
2019

Several major investments with the total value of 1.000.000 EUR.
2020

Following several major investments we made in 2019, we've managed to expand our production facility doubling its capacity. The new machines equipped with cutting-edge technology allowed us to optimize production time and ensured highest level of safety at the workplace.
All activities of our Research and Development department were directed to the continuous improvement of products with the main objective to increase the overall performance of paints and varnishes and to satisfy all requests from more demanding market.
Laboratory analysis were aimed at creating less harmful products, in order to ensure maximum protection and full respect for the environment.

The ability to listen and understand the requests and needs of our potential customers allow us to successfully conquer new markets . Compared to companies already present and larger than ours we provide the best of both worlds: constant quality, large stock, innovation but also flexibility and short production times. Currently Colorchimica extends its sales both nationally and internationally, placing itself as one of the most respected small and medium-sized paint industries in Italy.
107
INDUSTRY AND PROFESSIONAL CLIENTS
20 diferent product brands under Colorchimica brand.







Interested in working with us?
Are you looking for a new supplier with unique and vast assortment? Or even producer who can build your private label in very short time without any compromise to  quality?
Then we should speak. Send us an e-mail or call us to schedule a meeting.